Outsourcing Software development Partner in Growth
We offer high quality and dedicated domain oriented outsourced software development services in airline, airport, travel and hospitality domain that match business driven expectations of our clients, keeping in mind their strategic interest. We offer reliable and quality driven solutions as per client's specifications that has been discussed and mutually agreed. Our team of skilled, talented and experienced professionals possesses in-depth knowledge of their respective domain and technology.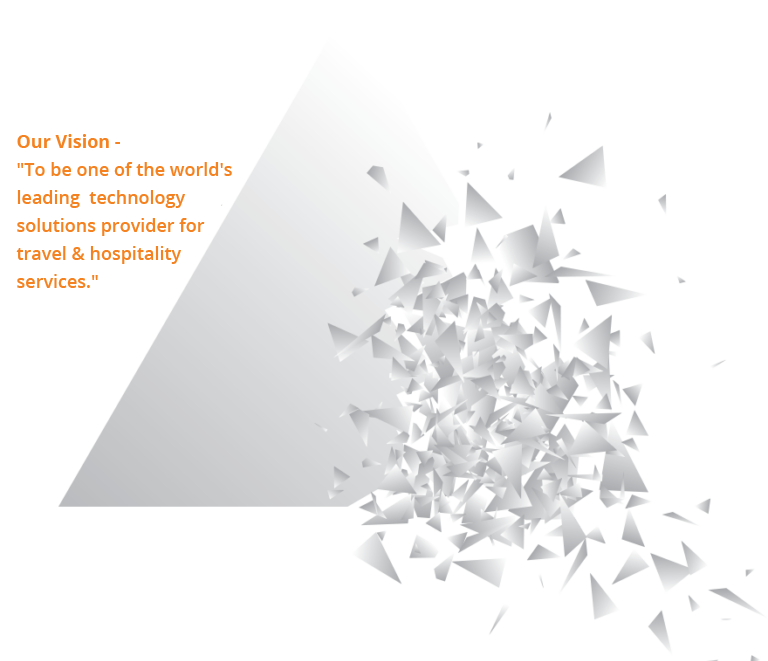 We
are
Focused
Transparent
Flexible & Reliable
Being a travel technology company in the area of airline, airport, travel and hospitality domain and working with latest technologies, we believe in continuous innovation to ensure the solutions that we develop are advanced and provide the highest competitive advantage and value to our clients.
We work with our clients with a focused approach towards the project and complete transparent communication whether it is for work, process or cost. We are flexible as possible in adapting different scenarios to make whatever internal changes necessary to respond effectively and deliver a reliable solution. No matter what your business or idea as per line of business, we help you in the direction of your thoughts and empower with the solution that you would like to develop.
Empowering Values – We Lead that Grit
Without core values, the company will lack soul. Whether it is mission or core-value statement - to anchor every aspect of a business in a set of commonly-held beliefs and commitments. These core values become the deeply ingrained principle that guide employee's behavior and company decisions and actions — the behaviors the company and employees expect of themselves. These core values are true reflections of what the company believes, and management & employees are willing to live by and what customer can expect. Our core values that play an active role in business practices and foster confidence and happiness in the employees who work with the values every day…
Integrity
The success of an organization is built based on the trust of customers and employees. We gain that trust by demonstrating required ethics and integrity in our business practices followed.
Transparency
We implement complete transparency in a project work and communication without any hidden cost, which help clients to take informed decisions and overall delivers a better product...
Flexibility
Our services are quite intuitive, versatile, and above all flexible. The engagement models are highly flexible that offer customers a wide range of options as per their budget & deadline...
Quality
We believe in delivering good quality work and services which not only surpasses customer expectations but also helps in establishing a credibility to compete and grow towards our goals...
Focus
We don't get tempted by distractions & other opportunities looking for attention, instead we are focused with our line of business. We stay focused with projects till results are achieved...
Commitment
We keep our word what we promise and deliver accordingly. Without excuses and without a change of conditions, we keep our commitments & establish a solid reputation with what we deliver...
We have the right Aviation, Travel & Hospitality domain expertise.
We build the right outsourcing model that suits client's need.
We build the right processes specific to project.
We have the best skilled technology specific resources.
We value every customer; even small client is important for us.
We build long-term partnership on transparency, trust & professionalism.
We rely on simplicity & lean principles for outsourcing process.
We have strong team of technology experts and advisors.
We operate in highly talented resource ecosystem.
We have an open, challenging and continuous learning work environment.
We follow customer centric approach and flexible on pricing.
We are flexible on the engagement model as per project.