Explore our expertise
Emerging hotel technology trends are automating and simplifying many tasks in our day-to-day lives. For instance, cloud technology, big data and artificial intelligence are indeed changing the way we live and work. The requirement here is to enhance the guest experience with the help of technology, which has a direct impact on hotel's revenue. The prospect is to incorporate technology effectively and bring out a massive change to the way you work and also discover new ways to increase hotel revenue.
The guest demands are ever-increasing, and hotel's occupancy rates are ever-changing with competition on the rise. In a competitive hospitality market, hotel operators look for cutting edge ways to both attract and retain hotel guests by enhancing their experience with technology. Hoteliers are increasingly tapping into new technology to help them create unique guest experiences.
We have expertise in developing solutions for hospitality services from last 10 years, which are used on all hospitality services ranging from Online Hotel Reservation System to Loyalty Systems to manage all associated systems for House Keeping, Restaurants and integration with various travel portals for distribution of hotel rooms inventory.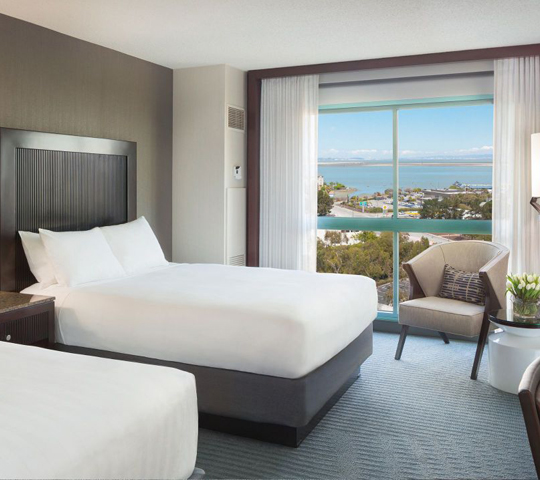 Hospitality Technology Expertise

Online Reservation System

Property Management System

Loyalty Management System

Web & Mobile Check-in System

B2C, B2B & B2E booking platforms

Global Distribution System

Consolidator, Aggregators & Sub-Agents

Negotiated & Private Fares

Web Services & API Integrations

Housekeeping Management System


Banquet Management System




Distribution channel management

Payment Gateway Integration

Choosing Right Hospitality Technology Partner - Why Us?

Domain Experience
Over 10 years of experience in developing solutions for hospitality domain ranging from Online Hotel Reservation System to Loyalty Systems to manage all associated systems for House Keeping, Restaurants and travel portal integration for distribution…

Reduced Cost
Costs covering all aspects is considered and not only infrastructure, operational and resource cost. It significantly reduces the overall cost for development and services ensuring end to end processes. The cost is upfront discussed and mutually agreed…

Technology Expertise
We have been using the technology stacks for more than 20 years in various technology platforms including Microsoft, Java, Java Script frameworks like AngularJS, NodeJS, Blockchain, Big Data and other Open Travel (OTA) XML messaging standards…

Better Efficiency
We follow agile development methodology and daily communication to keep status, transparent and on track, so that all bottlenecks are discussed, and immediate required remedial actions are taken, which reduces any gaps & generate better efficiency…